NORTHERN TERRITORY: Route Numbering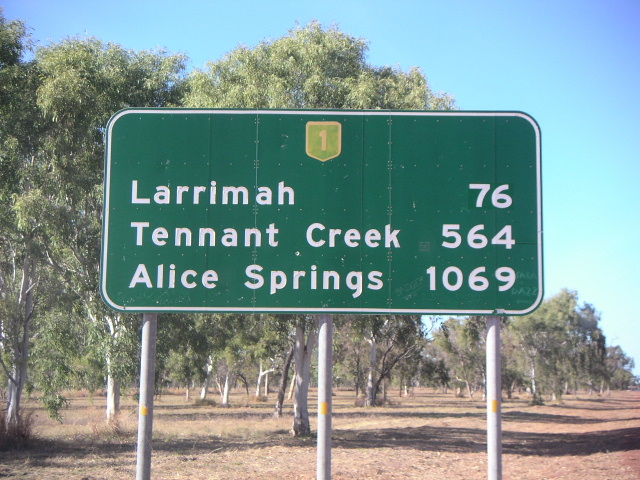 A sample of route marking in Northern Territory - a National Highway 1 distance sign heading south from Mataranka. Source: NT Government, Oct 2004.
Northern Territory essentially operates with a two-tier system of route marking, comprising the National Routes and Highways as well as a State Route system.
Both systems of route marking have been around since the late 1980s, although signposting of the State Route system has never been fully implemented.
The Northern Territory is preparing for the implementation of an alpha-numeric route marking system, in line with the Australia-wide slow conversion to this form of route marking. Although some isolated alpha-numeric route marking signage has been installed near Darwin, the system is still a long way from being fully implemented on the ground.
Click on the links below to read more about the National and State route marking systems in Northern Territory. Pages on each route will also be accessed from the National and State pages.
No routes have been decommissioned, as far as I can tell.