NEW SOUTH WALES: Route Numbering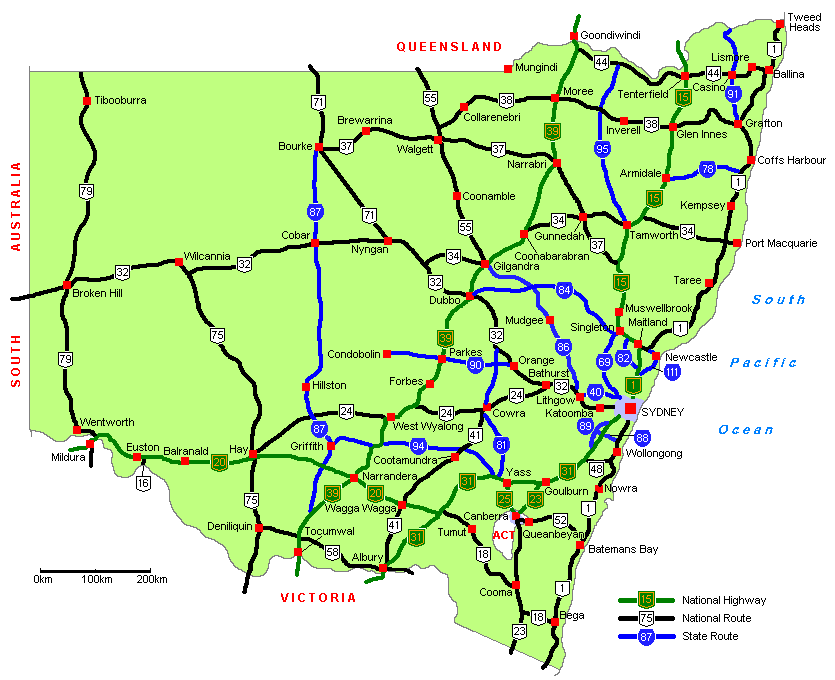 Map showing the rural route marking of NSW. Map by Lachlan Sims, minor corrections thanks to Tom Williams.

Route Numbering is designed to help motorists navigate their way round, using route shields as guidance. NSW currently uses a 3 tier system of route marking. In the metro Sydney area; the Metroads are the most important arteries while in rural areas the National Highways and National Routes are the major highways. State Routes are the secondary avenues of communication and other important urban routes that the Metroads dont cover, while Tourist Routes provide links from the State/National/Metroad routes to tourist attractions.
It seems that NSW will be converting to the alpha-numeric style of route marking, already seen across Victoria, SA and Tasmania. The timing of the conversion is unknown but it is likely to occur close to the opening of the Westlink M7, the signs for which have been designed with alpha-numeric route marking.
Last updated 6 June 2013
© Ozroads 2003-2013.